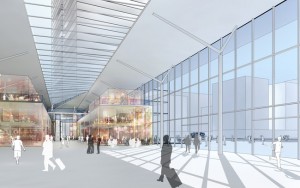 Designed to accommodate 35 000 passengers per day, the station is currently used by 130 000 passengers a day and is expected to receive more than 200 000 passengers per day by 2030.
EXPLAIN was already selected for the cost benefit evaluation of the project to create a new L track, next to the existing K track. We have now been selected to study passenger flows between the platforms and the passenger area.
The study quantifies delays and congestion phenomenons around the stairs and feeds into the evaluation of a project to create a new entrance on the South giving direct access to the platforms from the avenue Pompidou.