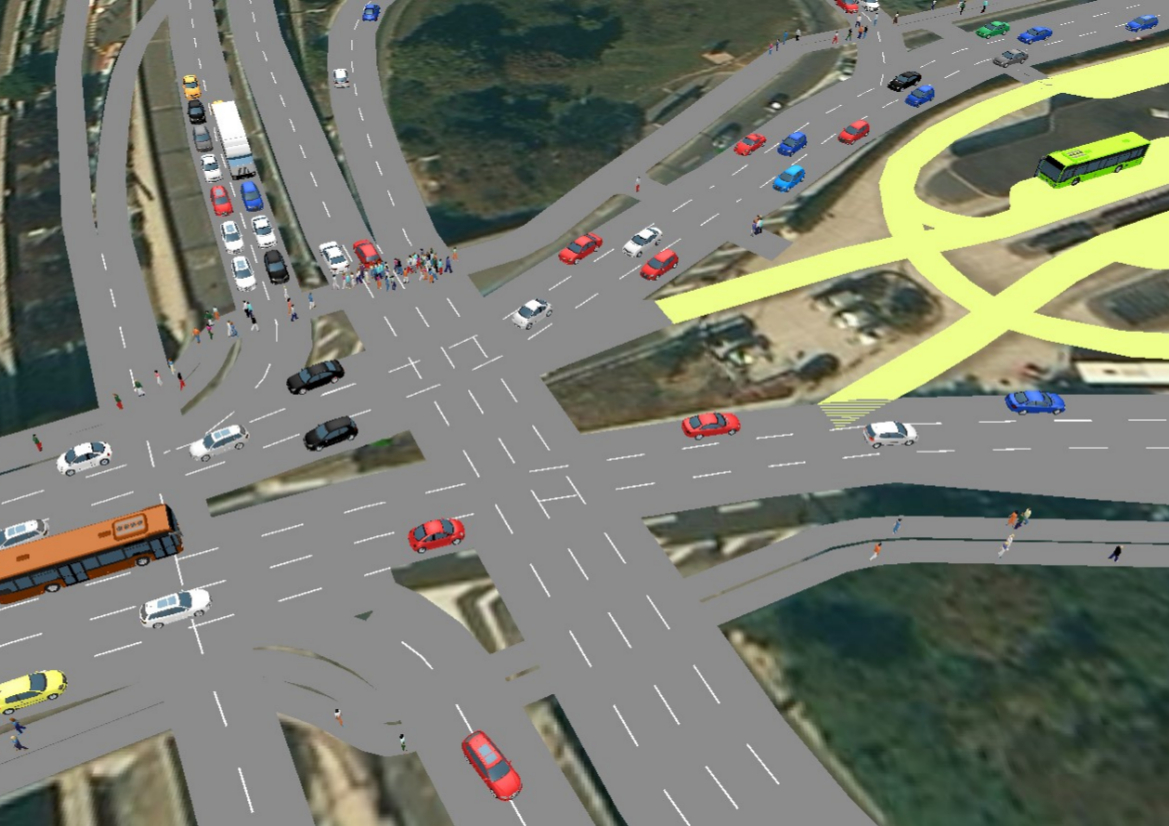 The future Grand Paris Express station will connect with metro M9 and tramway T2 and give access to a fast-developing area. 95000 passengers per day are expected in the station.
In that context, it becomes necessary to improve the quality of pedestrian access to the bus hub and ensure all traffic can be accommodated.
Explain was chosen by The Département des Hauts-de-Seine to develop a microsimulation model, compare solutions and derive the best option.