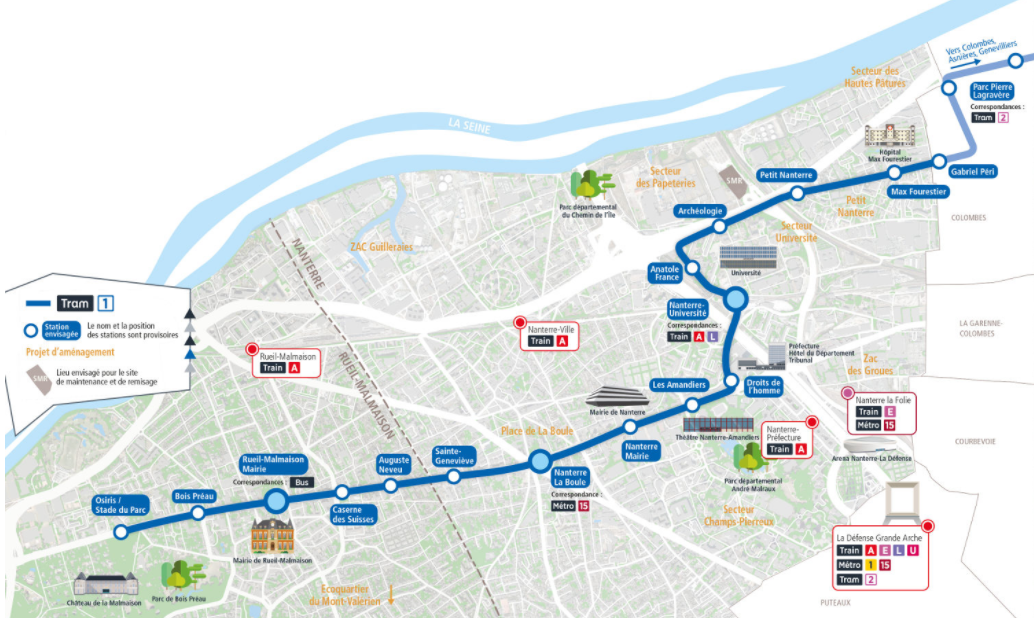 EXPLAIN has been chosen by the Department des Hauts de Seine to design all the junctions crossed by the future extension of tramway line T1 between Rueil and Nanterre in the Paris region.
The new section is 7,5 km mong and will include 15 stations for a total cost estimated at 370M€.
Our work follows a preliminary public consultation held in 2016-2017 and will feed into the public inquiry.